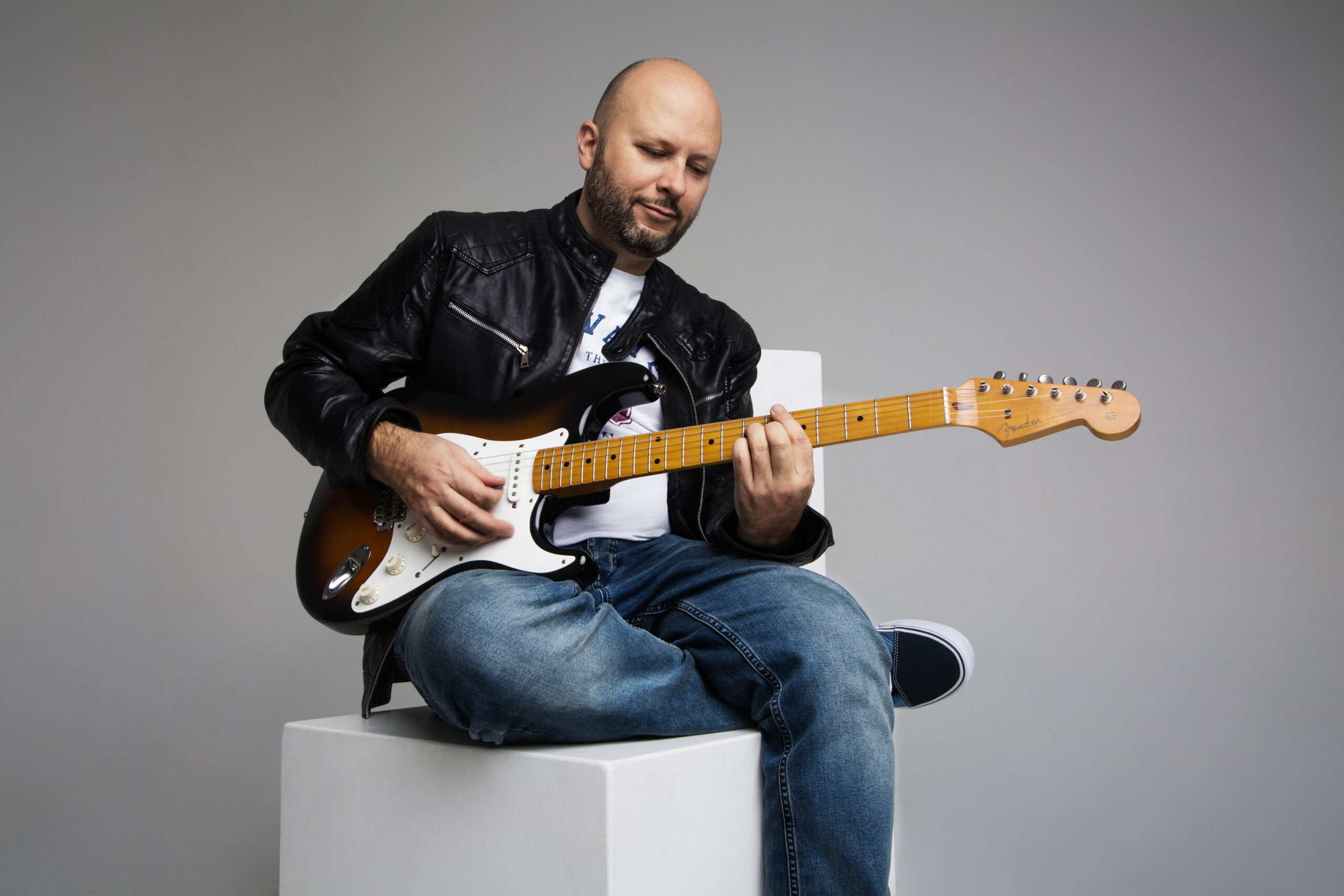 ​Ivan Dimitrov is well known in the music industry. The Slovak multi-instrumentalist, producer, composer with Bulgarian-Greek roots is active in Slovakia and abroad. He comes from a musical background: Father – drummer of Big Band. Mother – singer. Brother – pianist and teacher. Grandfather – conductor, pianist and music teacher. Uncle – violinist, professor and concert master of Villingen Schwenningen symphonic Orchestra.
And-So It Is is an album by violinist and guitarist Ivan Dimitrov full of dynamic ideas, whose instrumental line-up consists of Slovak
jazz leaders with such names as Emil Frátrik, Juraj Griglák and Eugen Vizváry, Robert Vizvári.